Welcome to the PNWS Inland Empire Subsection Site!
Our Mission Statement
It is the intent of the Inland Empire Subsection of the PNWS-AWWA to further the dissemination of information and the advancement of knowledge in the areas of design, construction, maintenance, operation, and management of utilities rendering water service to the public. In Washington, we serve Lincoln, Ferry, Spokane, Pend Oreille and Stevens County. In Idaho, we serve Boundary, Bonner, Kootenai, Benewah and Shoshone County.
Officer Members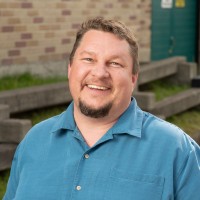 Seth McIntosh
President
City of Spokane
509-742-8154
Branden Rose
Vice President
Hayden Lake Irrigation
208-518-8175
EXCAVATION SAFETY COMPETENT PERSON TRAINING
February 8; 8:00 – 3:30
Spokane County Water District #3
1225 N Yardley St.
Spokane, WA 99212
Qualified/Competent Person Training is designed for all employees involved in trenching work, including job foremen,superintendents, engineers and any personnel involved in underground projects. Training will meet OSHA 29 CFR 1926 Subpart (US). Topics will include Intro, OSHA standards, competent person responsibilities, sloping, shoring saftey
IESS 19th Annual Truck Rodeo
February 22 – 8 – 4
Center Place and Zoom
2426 Discovery Place
Spokane, WA 99216
19th Annual Service Truck Rodeo in-person or via Zoom. Dual tracks are back for Office Professionals and Field Professorial both tracks are available in-person or Zoom. Pending 0.5 CEUs Washington and Idaho in person, and 0.4 CEUs by zoom. In-person will have access to vendors, contest, and networking with fellow professionals.