Welcome to the Engineering Committee
The Pacific Northwest Section (PNWS) of the American Water Works Association (AWWA) plays an important role in promoting public awareness of water infrastructure and supporting the technical and facility management needs of its members throughout western Idaho, Oregon and Washington. An integral part of the PNWS-AWWA, the Engineering Committee (EC) focuses in terms of knowledge, practices, people and procedures on the advances in planning, design, and delivery of water supply, infrastructure and treatment projects. The EC aligns with the Engineering and Construction Division of the Technical and Education Council of AWWA.
In carrying out its mission, the EC concentrates on education, training, and promotion of engineering through: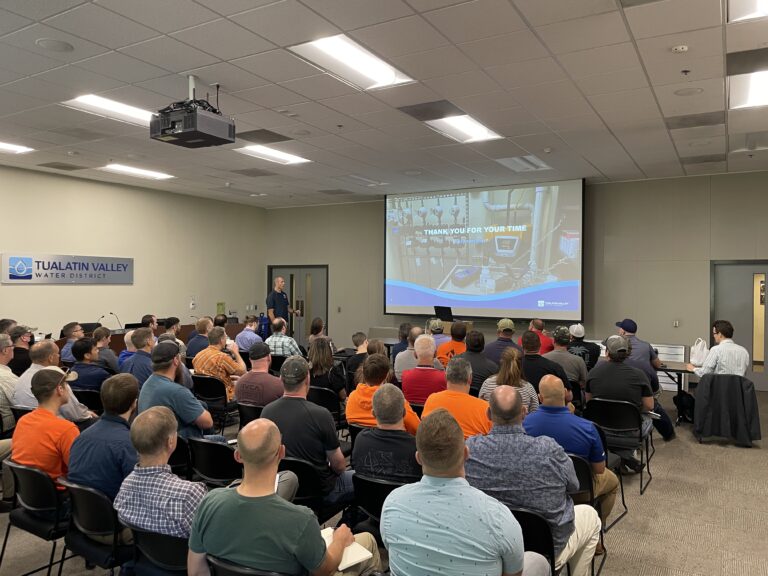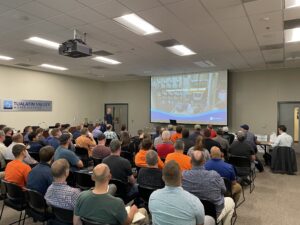 Annual conference technical sessions
Annual conference, jointly sponsored, pre-conference work sessions
Annual Excellence in Engineering awards
Engineers Week activity participation
Technical presentation and training at subsection schools and short schools
Training sessions throughout the year
Conducting tours of water infrastructure and construction sites
2023 Excellence in Engineering Awards
Call for nominations for the 2023 Excellence in Engineering Awards!
NOW IS THE TIME TO ENTER YOUR GREAT PROJECT OR NOMINATE SOMEONE YOU THINK DESERVES THE HONOR
Call for Entries
DEADLINE: January 6, 2023
WHO MAY ENTER
Persons, agencies, consultants, contractors and water utilities (hereafter referred to as Nominees) who will soon or have recently completed a water supply, treatment, storage, or conveyance project or planning study in Idaho, Oregon or Washington. Nominees must be members in good standing with PNWS-AWWA. All projects must be in some way related to drinking water and demonstrate "Excellence in Engineering."
Each Nominee is limited to two entries.
WHAT TO ENTER
Outstanding drinking water related Engineering projects which have led to overall cost savings to the water using community, provided enhanced safety to the public and/or water resources, resulted in extended asset service life, integrated a cutting-edge technology in the design, or other criteria that is representative of "Excellence in Engineering". The following criteria are required for all entries:
Projects must be submitted within 3 years of final acceptance of construction.
Projects shall not have been previously submitted for consideration for this award. (Submitting a project multiple years for consideration is not allowed.)
Awards will be given in three categories:
Best Large Engineering Works Project (construction cost over $5,000,000)
Best Small Engineering Works Project (construction cost of less than $5,000,000)
Best Engineering Planning Project
Committee Meetings Schedule – New Day
If you have an idea for engineering-related learning or industry collaboration, please reach out to one of the officers directly, or join our next meeting to discuss the idea and hear about other learning opportunities in process. As of June, we shifted our monthly meetings to the first Wednesday of each month, Noon – 1 PM over Teams. Any officer can forward you the invite.