Welcome to the Engineering Committee
The Pacific Northwest Section (PNWS) of the American Water Works Association (AWWA) plays an important role in promoting public awareness of water infrastructure and supporting the technical and facility management needs of its members throughout western Idaho, Oregon and Washington. An integral part of the PNWS-AWWA, the Engineering Committee (EC) focuses in terms of knowledge, practices, people and procedures on the advances in planning, design, and delivery of water supply, infrastructure and treatment projects. The EC aligns with the Engineering and Construction Division of the Technical and Education Council of AWWA.
In carrying out its mission, the EC concentrates on education, training, and promotion of engineering through: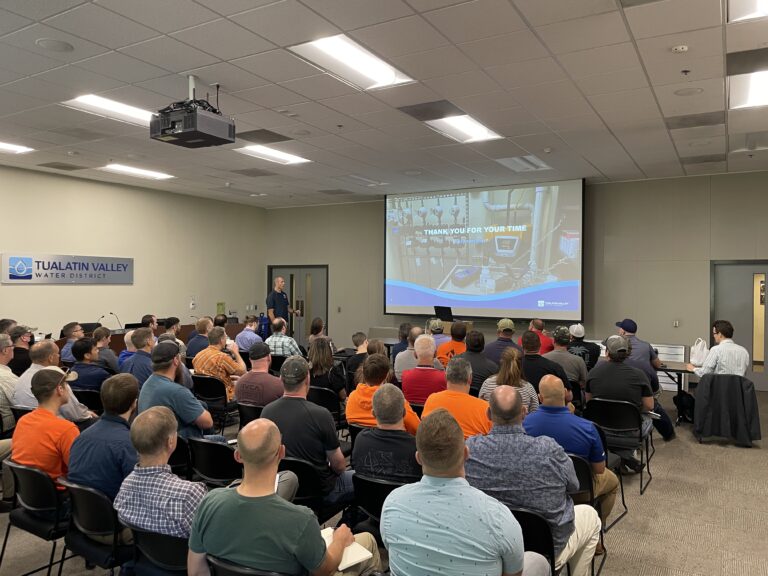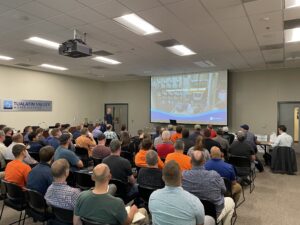 Annual conference technical sessions
Annual conference, jointly sponsored, pre-conference work sessions
Annual Excellence in Engineering awards
Engineers Week activity participation
Technical presentation and training at subsection schools and short schools
Training sessions throughout the year
Conducting tours of water infrastructure and construction sites
Committee Meetings Schedule
If you have an idea for engineering-related learning or industry collaboration, please reach out to one of the officers directly, or join our next meeting to discuss the idea and hear about other learning opportunities in process. Our monthly meetings occur the first Wednesday of each month, Noon – 1 PM over Teams. Any officer can forward you the invite.
Engineering Excellence Award Update
The project team of City of Salem, Carollo Engineers, and Slayden Constructors won the Large Project category for 2023 for their excellent work on the Geren Island Water Treatment Plant Ozone Improvements Project! This project had an aggressive design and construction schedule in order to reduce the risk of another possible cyanotoxin event. This project leaves the City well-equipped to handle possible future events.
The project team of City of Redmond, Gray & Osborne, and TBailey, Inc. won the Small Project category for 2023 for their excellent work on the Southeast Redmond Tank Painting and Seismic Upgrade Project! This project used innovative ideas to approach the project, reducing impact on nearby businesses and residents. The work included resiliency aspects which will help keep the reservoir online following a seismic event, and the work will keep the reservoir operational for many years to come!