Training Opportunities
The Pacific Northwest Section of the American Waterworks Association prides itself in providing their members with innovative trainings, technology and certifications necessary to support a growing industry. We offer a variety of training courses and events tailored to support those within the professional field. Whether you are a novice just beginning your career, or a seasoned veteran, PNWS can provide you with the information and resources necessary for success.
AWWA Approved E-Learning Classes
Search by subsection
Click on the subsection in the map below to only show training opportunities for the subsection near you.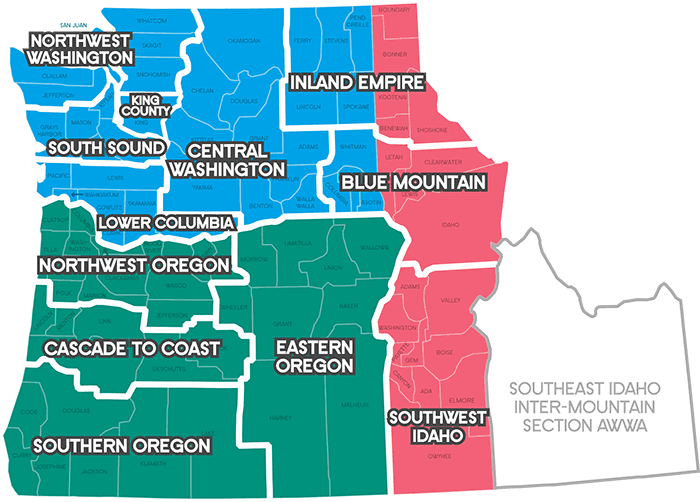 Download a printable copy of this map. (PDF)
Search by State
Select a state from this menu to just show training opportunities in a particular state.