The Pacific Northwest Section and the American Waterworks Association host annual member conferences in addition to specialty conferences throughout the year. See below for upcoming conferences.
AWWA Sustainable Water Management Conference

Don't miss this AWWA conference where you will hear about solutions for balancing the benefits of conservation with the costs, managing water resources, sustainable utilities and infrastructure, urban planning and design, energy efficiency, water conservation, stormwater and reuse.
Register Now
AWWA Financial Management: Cost of Service Rate-Making Seminar
March 26-28, 2018
Seattle, WA
AWWA Effective Utility Management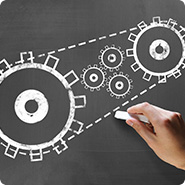 April 9-10, 2018
Bellevue, WA
Register Now!
2018 Section Conference
April 24-27, 2018
Tacoma, WA
ACE18 AWWA Annual Conference and Exposition
June 10-13
Las Vegas, NV
2019 Section Conference
May 1-3, 2019
Vancouver, WA
ACE19 AWWA Annual Conference and Exposition
June 9-12
Denver, CO
2020 Section Conference
April 29 – May 1, 2020
Spokane, WA
ACE20 AWWA Annual Conference and Exposition
June 14-17
Orlando, FL
ACE21 AWWA Annual Conference and Exposition
June 13-16
San Diego, CA