PNWS Gives Back
The Pacific Northwest Section takes considerable amount of pride in the amount of dollars raised annually for charity by its members. At the 2020 PNWS-AWWA Section Conference we will be raising funds for three charities.
Water For People Silent Auction is Now "Bid For Water"
The silent auction you know and love at our annual conference will now benefit all three of our philanthropic charities – Water For People, Bid for Water, and the Education and Training Fund. This year we will be putting an emphasis on "experience-focused" donations – gift certificates, curated experiences, tickets to events, memberships, etc. Have an idea or item you'd like to donate? Contact Katie Dillon at Katie.Dillon@hdrinc.com
Education and Training Fund
The Education and Training Fund, which endows our Section's scholarship program, has grown thanks to the generosity of our members to over a million dollars. These funds will provide over $30,000 in college scholarships this year to students who are pursuing careers in the drinking water industry. Stop by the Education and Training Fund booth to find out more about this great program which has provided $400,000 in scholarships over the years. Your tax deductible donations can help provide much-needed funds to worthy college students entering the water works profession.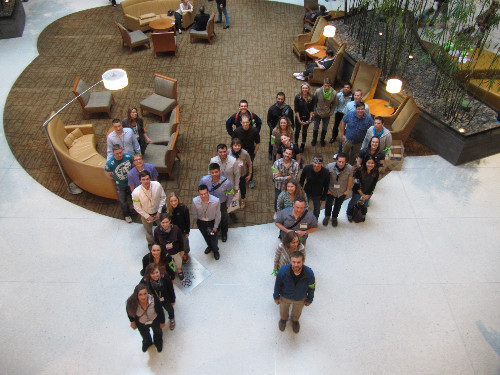 AWWA Water Equation – Funding the Future of Water
One AWWA Operator Scholarships – The One AWWA Operator Scholarship offers water and wastewater operators funding for continuing education, certification, training, and conference attendance through a partnership with local AWWA Sections.
Water Industry Scholarships – offering seventeen scholarships for water industry studies
Leadership – Mentoring Young Professionals within our industry
Community Engineering Corp – working with underserved communities to provide engineering services for water infrastructure improvements to ensure public health.